Full Gospel Tabernacle has been part of the Hinesville, Georgia community for more than 20 years. Through our strong commitment to family, youth, education, and cultural awareness, we work diligently to be a home for all who come to fellowship and worship with us. HELP US SPREAD OUR LOVE AND FAITH
Please watch our live videos and share these messages with someone who needs an encouraging word.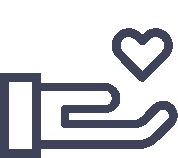 "Whoever is generous to the poor lends to the Lord, and He will repay him for his deed." Our vision is to use the love of Christ in our human interactions to impact people in a way that inspires growth in their families, finances, and their faith in God.
We provide a life-changing, family-centered worship environment, which focuses on the teaching of Scriptural principles from the Word of God.
Natives of Liberty County, Georgia, along with soldiers and family members from the 3rd Infantry Division at Fort Stewart, fellowship together at FGT.
Upcoming Events
Sun, Sep 19

Full Gospel Tabernacle Cathedral

Sep 19, 10:30 AM – 12:15 PM

Full Gospel Tabernacle Cathedral, 809 Veterans Pkwy, Hinesville, GA 31313

In order for our ministry to continue to provide a comfortable and safe worship environment, we will only allow a limited number of guests to attend our worship service. Wearing masks and social distancing will continue to be a part of our protocol. Please register to reserve your seating.