Full Gospel Tabernacle has been part of the Hinesville, Georgia community for more than 20 years. Through our strong commitment to family, youth, education, and cultural awareness, we work diligently to be a home for all who come to fellowship and worship with us. HELP US SPREAD OUR LOVE AND FAITH
Please watch our live videos and share these messages with someone who needs an encouraging word.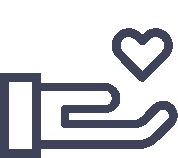 "Whoever is generous to the poor lends to the Lord, and He will repay him for his deed." No upcoming events at the moment